A message regarding COVID-19 from AMCI's 2020 Board Chair 
To my friends and colleagues in the AMC community,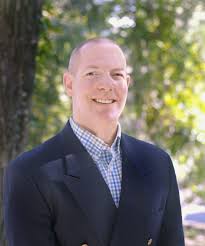 First, and most importantly, I want to convey the deep concern and care the AMCI Board of Directors has for everyone in our AMC family. We know that the health and well-being of our teams and our clients are paramount, and we are here to support you. At the same time, we know those same people and organizations are looking to us for leadership and when ready, a path forward. While no businesses' resiliency will be untested, there are few industries better suited than ours to withstand this challenge. As the unprecedented and extraordinary impact on our professional and personal lives continues to unfold, I wanted to update you on actions AMCI is undertaking in response to the pandemic.

Your volunteer leaders, executive team and CEO are continually monitoring all changes and updates to the situation. We are reaching out to our members, industry thought leaders, and other experts to gather as much input and insight as possible. Tina Wehmeir has been involved in frequent conversations with ASAE, U.S. Travel Association and the U.S. Chamber of Commerce to maximize our collaborative reach regarding the current Coronavirus Aid, Relief, and Economic Security (CARES) Act and possible revisions to Phase 4 as it progresses forward. Like each of us is doing for our firms, we have launched an accelerated planning process to evaluate all current and proposed activities to identify and prioritize those that will best address the needs of our members and ensure a sustainable future. We encourage and welcome your input, feedback, and collaboration.

Right now, this crisis is testing our industry's bandwidth and strength. With so much uncertainty we don't have immediate answers. But as we move ahead, to help our member firms and their clients navigate this unchartered landscape, we will find them. Together.

Because we will do what we do best – leverage the power of a collective approach and exceptional business expertise in managing through major transitions – the AMC model is built on it.



Bennett Napier, CAE
President/CEO of Partners in Association Management
AMC Institute 2020 Board Chair
Policy Resources

On March 31, US Travel Association hosted a webinar that explained, in detail the CARE Act. This is a valuable resource for the AMC community and we encourage you to give special attention beginning on minute 20 to hear pertinent information for small businesses and non-profits.
CARES Act Resources
HR Resources

Templates

AMCI Engagement Lounges
Each Friday, AMCI will be hosting a virtual Engagement Lounge for members to come together and discuss how COVID-19 is affecting them and share stories of success, best practices, and advice. Check out the recordings of these events below.

Webinars & Virtual Events 

Additional Resources